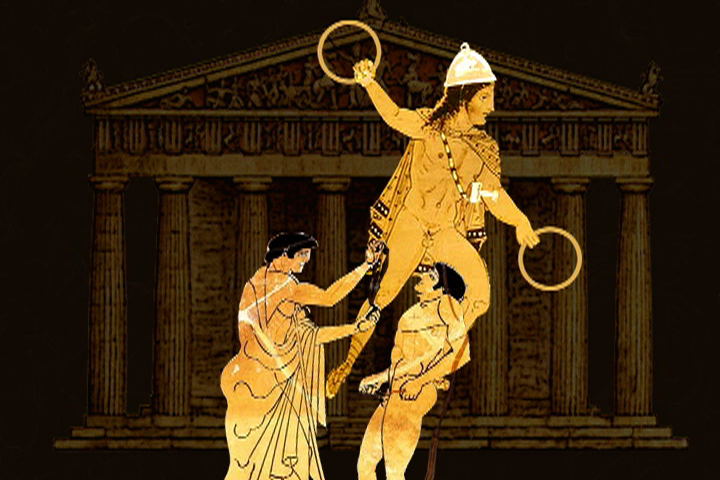 Tea Bagging & Other Beauty Secrets
How can the soft supple texture of the male scrotum or "ball sack" help with crow's feet, wrinkles and dark circles under the eyes? Teabagging & Other Beauty Secrets takes a look at this exclusively expensive beauty treatment that is taking the world by storm, one face at a time. But what if you can't afford teabagging? We also visit a group of lady do-it-yourselfers who are achieving the same amazing results without the spa salon price tag.
An ironic, satirical video that attempts to explain just what exactly teabagging is and how it can be used as part of a healthy beauty regimen, Teabagging & Other Beauty Secrets misinforms as much as it informs by sanitizing and desexualizing a sexual practice usually performed by gay men, male strippers, and, homophobically enough, as part of hazing or humiliation rituals among straight men.
Starring: K.C. Coombs, Dannette MacKay, Danielle Desormeaux, Alex Haber, Paula Jean Hixon, Jordan Gasparik, and Danielle Skeene.
Teabagging and Other Beauty Secrets
Dayna McLeod, 2009
7:47 minutes, colour