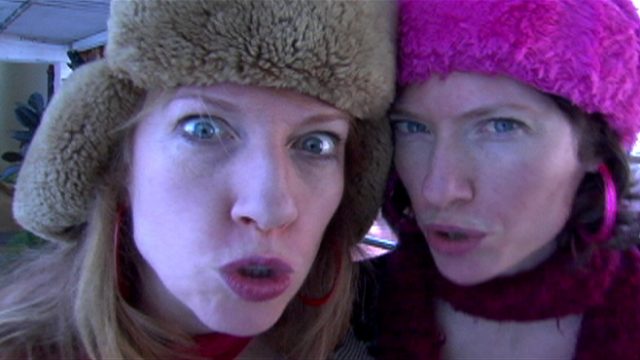 The Cremation of Sam McGee
Kirsten and Sigrid Johnson recite Robert W. Service's chilling poem about life on the arctic trails underscored by a rich soundtrack designed by Jackie Gallant that mushes us through the land of the midnight sun.
Robert W. Service was a Canadian poet and novelist known for his epic ballads of the Yukon. Born in England in 1874, Service emigrated to Canada in 1894. He worked at the Canadian Bank of Commerce in Victoria B.C., and was later transferred to the Yukon where he spent eight years witnessing the rugged, frost bitten lives of miners, trappers and hunters.
Sam McGee was a real person- a customer at the Bank of Commerce where Service worked. He was primarily a road builder, but did indulge in some prospecting. After receiving permission from McGee to use his name, the poem's publication in 1907 made Service famous and McGee the subject of ridicule.
Urban legends speak of McGee getting his revenge by taking Service on a dangerous canoe trip down the Yukon River. Other tales claim that when Sam McGee died, Service tried to attend his funeral, but went to the wrong church only to arrive at the right cemetery just as McGee was being buried.
The Cremation of Sam McGee
Dayna McLeod, 2010
5:00 minutes, colour