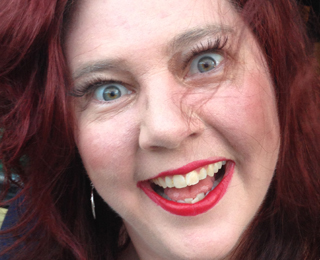 Trunk
In 2004, Dazibao (in Montreal) showed a series of photos by Vancouver artist Judy Radul entitled "Theatrical" as part of an exhibition that examined photography's relationship to performance as subject, object, trace, and representation.
Radul was put in a trunk of a car (naked) and driven from her home in Vancouver to the suburbs. She had a camera in the trunk, using only flash photography. Some of these images were shown in the exhibition.
In this homage, I was driven to La Centrale's 40th anniversary in the trunk of a car with a video camera with a night vision setting from my home. I got into the trunk dressed, and changed into my party dress and put on my make-up in the trunk.
This is the first in a series of videos documenting this performance.