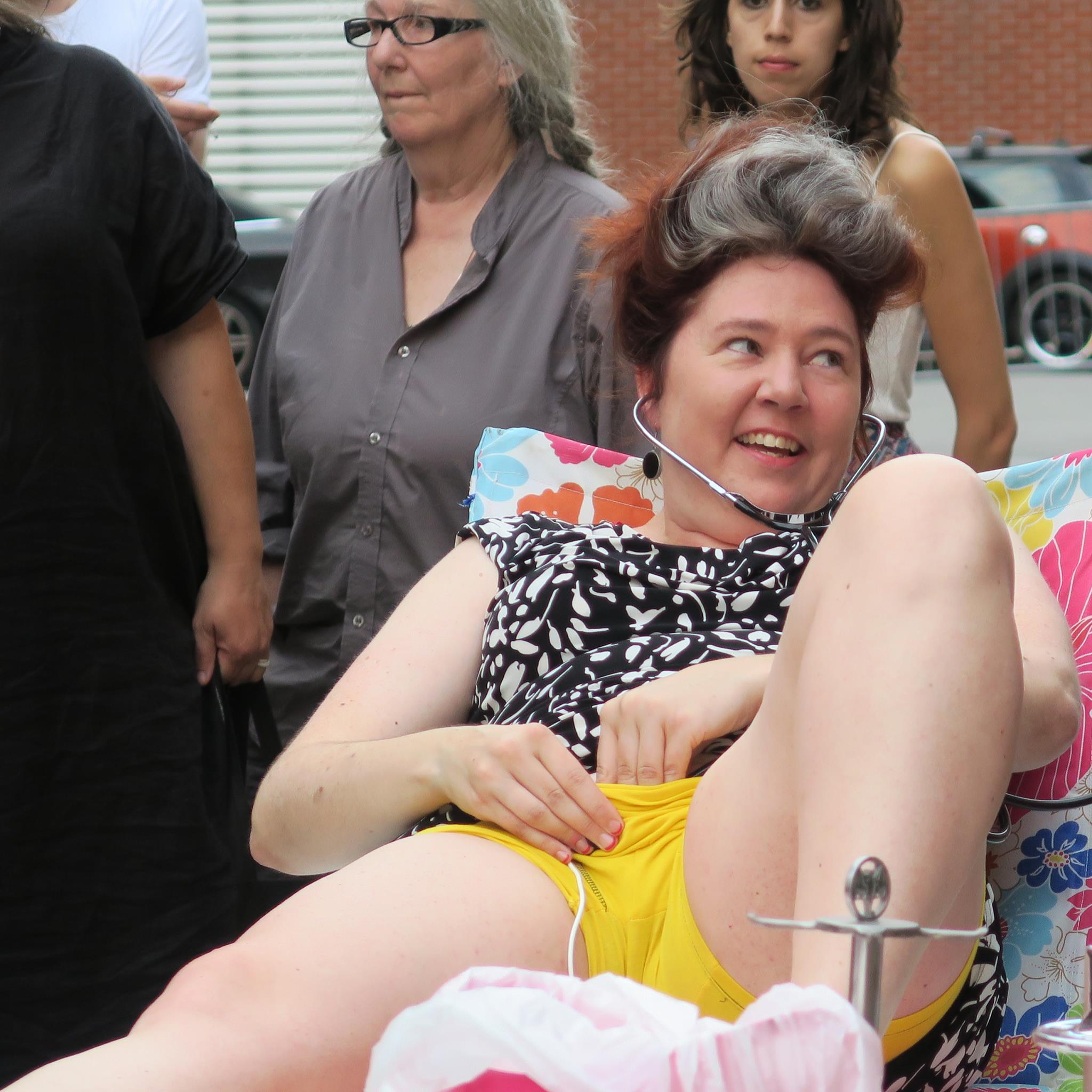 Uterine Concert Hall
My latest performance work in which my body is the venue.
Intimacy as a method of connecting with an audience is central to my performance practice. is a vaginal media project that features my uterus. Uterine Concert Hall is the scene of the performance and the instrument of its production. Equipped with an internal speaker, my vaginal canal acts as the stage with my cervix as the proscenium, for the audience of my uterus. External concertgoers are invited to eavesdrop via stethoscope, on the faint echoes of the recital through the very flesh of my body. Like showing up to a concert and listening from outside the venue, this piece purposefully excludes external listeners while engaging with feminist performance practices of intimacy.
November 11th 2016: presented at the Monument-National, Montreal as the pre-show for a program of performance-based works curated by WIVES collective by the McGill Institute for Gender, Sexuality, and Feminist Studies, Feminist Media Studio, Concordia's Simone de Beauvoir Institute; this event was part of the NWSA (National Women's Studies Association) conference. Documentation to come.
This project opened at the Foundrie Darling in Montreal on July 28th, 2016 with artists Nikki Forrest and Jackie Gallant each doing a DJ set of approximately 30 minutes each, shown in the slideshow below.